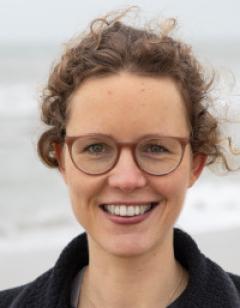 Marloes van Put
Companies are investing in the future by developing new products, services and/or business models. But what are the right investments? How do you assess as quickly as possible whether a new idea is promising? And how do you subsequently bring it to the market as quickly as possible, and at minimum cost?
Marloes van Put has been working as an expert in the field of (agile) product development since 2013. She was educated as an industrial designer and materials scientist at TU Delft, and subsequently led successful innovation projects at TNO and Airbus for corrosion-resistant coatings, solar panels and space components, among others.
As an innovation broker, Marloes can support SMEs in translating an innovative idea into concrete business. Which steps to take to be on the market as soon as possible? Where to start? Depending on the need, Marloes can either support in testing the proposition (how promising is it?), or help detailing the development plan (which analyses, tests and/or prototypes have priority?).
Want to know more? Please feel free to contact Marloes.
Submit your application
If you want to make use of the MIT Innovation Brokerage Scheme, you can submit an application using the form below.