News
Mobility
Sustainability
Automotive
Human Capital
The Eco-Runner hydrogen car is a hundred times more economical than the existing city car. The students are willing to pay more than 2,000 kilometers for less than a kilo of hydrogen. "With this innovation we show the potential of hydrogen in mobility." On May 3, it finally happened. The Eco-Runner student team of 24 has discovered their hydrogen car on the campus of Delft University of Technology. With the innovation, the team will inspire the mobility sector to become more sustainable more quickly.
Smaller and more efficient
"Cars are getting bigger, heavier and more luxurious every year. As a result, more fuel is needed to cover the same distance," said Operations Manager Eliane van Boxtel to Change Inc. "In addition, a car is occupied by an average of 1.4 people in a year." With the Eco-runner, the team wants to show that it can be done smaller and more efficiently. And all on hydrogen.
2056 kilometers on 950 grams of hydrogen
In June, the team wants to set a new world record for the longest distance driven on hydrogen. The Eco-Runner has to cover 2056 kilometers on just 950 grams of hydrogen. A distance from Amsterdam to the Portuguese Porto. The fact that the car can cover such a distance is partly due to its weight and shape. The 114-kilo car has been designed in such a way that it has as little air resistance as possible. With a constant speed of 45 kilometers per hour, it should be possible to cover 2056 kilometers within three days.
Hydrogen and electric cars go hand in hand
"With this innovation we show the potential of hydrogen in mobility," says Eline Schwietert, PR Manager. The team is convinced that hydrogen cars are desperately needed in the future. Van Boxtel: "Electric cars are also part of the solution for sustainable mobility, but the electricity grid is already filling up. Electrifying the whole world is not an option. Hydrogen and electric cars go hand in hand. There is not one big winner."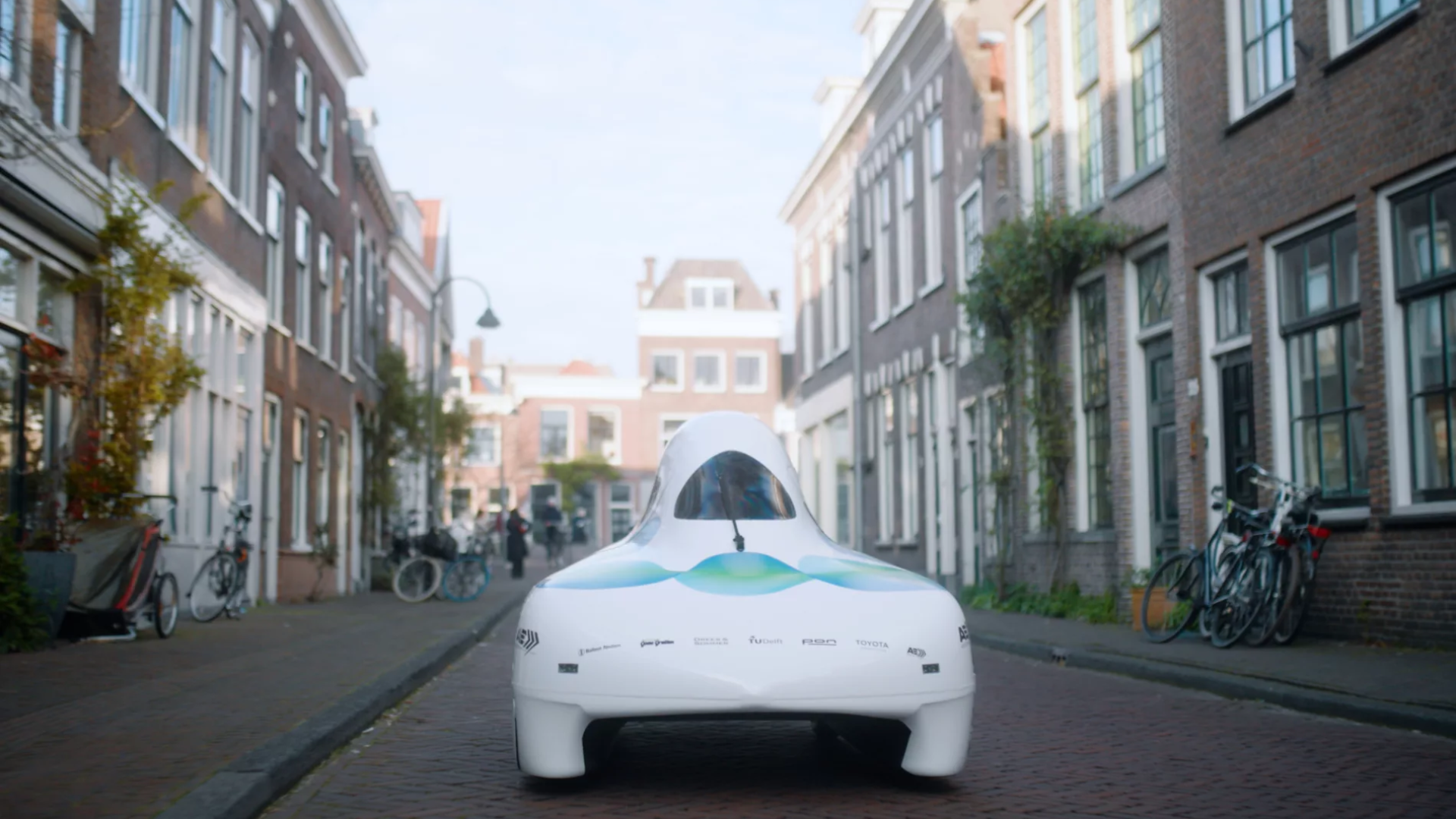 News
Mobility
Sustainability
Automotive
Human Capital