News
International
Electronics
Photonics
Quantum Technology
System Engineering
Nanotechnology
ASML is one of the 50 most valuable companies in the world in 2023. Visual Capitalist presents the results of the 50 largest listed companies in the world with a treemap chart. This visualizes data from August 16, 2023 based on market capitalization.
Market capitalization is a measure of a company's value as determined by the stock market. It can be easily calculated by multiplying the company's outstanding shares by the current share price.
In this chart, Visual Capitalist presents a treemap chart that visualizes the 50 largest publicly traded companies in the world by market capitalization, based on data as of August 16, 2023.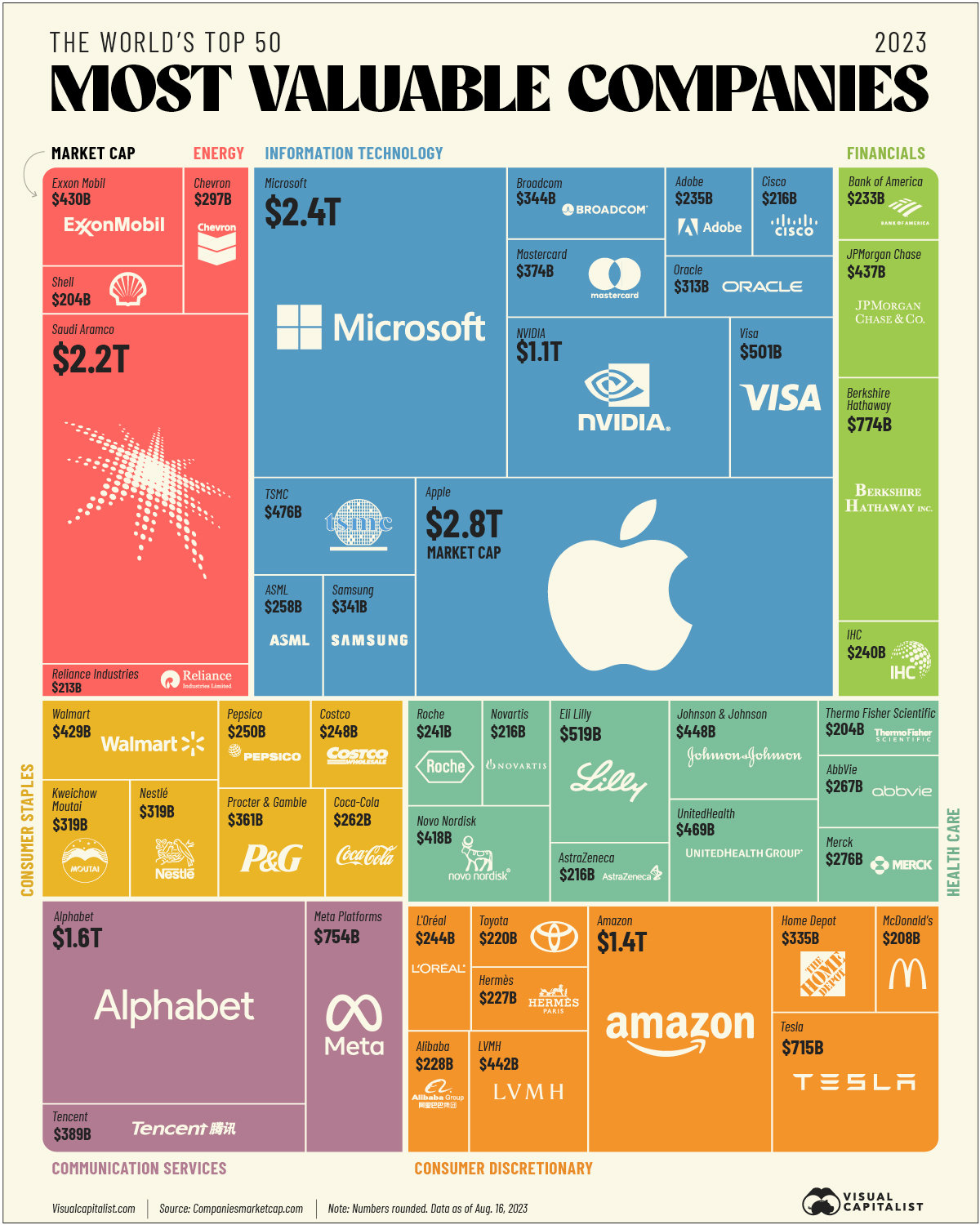 Geographical breakdown
On a geographic level, the majority of the top 50 most valuable companies are American. The following chart shows the numbers for each country.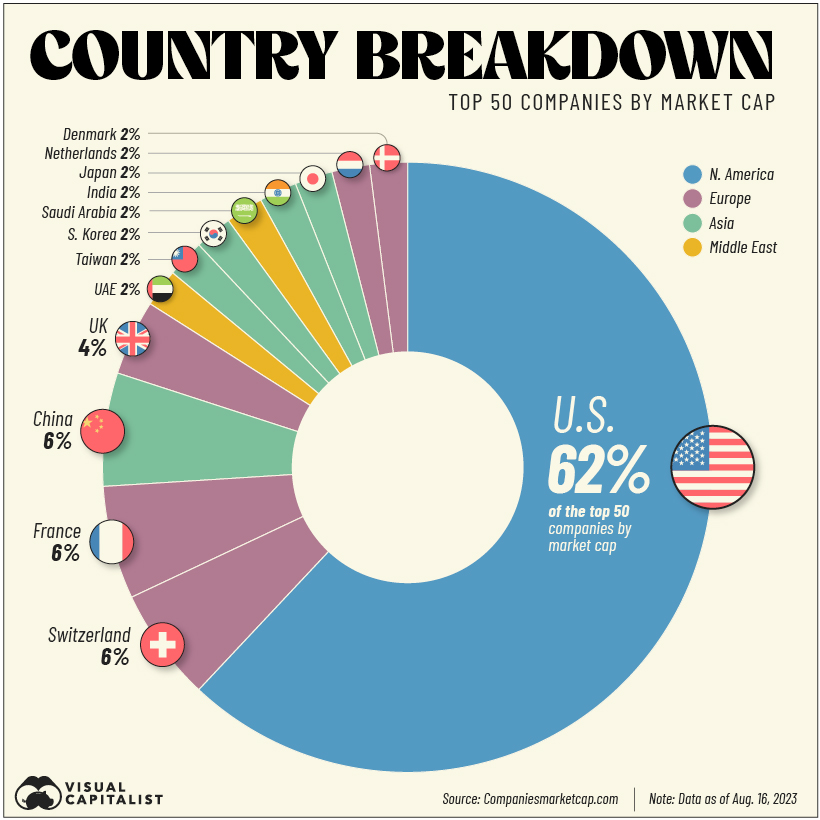 News
International
Electronics
Photonics
Quantum Technology
System Engineering
Nanotechnology