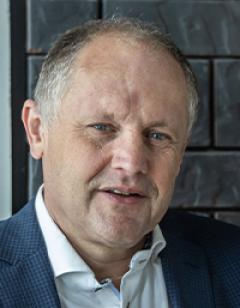 Arjan de Bruin
Experience as an innovation expert shows that organisations that work on agility and innovation are more successful in the long run.
With this background, Arjan de Bruin can help companies create an innovative climate for sustainable development and, if required, growth. This might involve adjusting production processes (e.g. renewing them, making them more sustainable), new applications of production processes, exploring new markets, discovering new chains, optimising/streamlining competences, making organisations agile, setting innovation processes in motion.
He is also a familiar address for industrial SMEs for the development, financing and realisation of projects aimed at innovation, improvement and invention.
Contact
Company Innovation BV
Phone 06 22 24 57 01
E-mail debruin@Innovation.nl
Markets/Technologies
Metal processing, plastics processing, surface treatment, process industry, safety, maintenance & inspection, sensor processes.
Submit your application
If you want to make use of the MIT Innovation Brokerage Scheme, you can submit an application using the form below.