Innovation Handling benefits from the use of InnovationBroker
Paul Hieltjes adds value as an Innovation Broker. He has worked for the company Innovation Handling in the further development of the HumiTemp product. Paul provided support in the form of a series of conversations with the development team. Attention was paid to all aspects involved in the development of series products. We started with the customer's wishes and the current market parties. This resulted in insight into innovation and application of the technology.
What is the HumiTemp?
This special measuring instrument provides an accurate and reliable measurement of the relative humidity. With the HumiTemp measuring system, the humidity is measured with sound according to an acoustic measuring principle. Little maintenance and recalibration is required. Aging and condensation do not affect the measurements. Innovation Handling from Veldhoven expressed the wish to become a producer as well as a service provider. In order to grow further, product development is necessary, using their proven technology. Part of the new strategy is the transition from custom measurement setups to series production.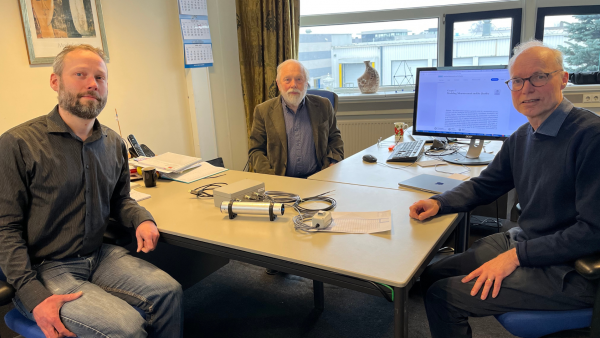 Happy with the commitment of the Innovation Broker
Wilhelm van Schaik of Innovation Handling: "We have found the collaboration to be of great value. For us, the arrival of Paul meant a boost in the speed of and a broader vision of the development process. As owners, we wanted help with the choice of the innovation strategy and the associated approach. We see opportunities in a new market for highly accurate humidity measurements. It is very important to make a good translation of the market analysis into a product development process. The HumiTemp measuring system is very suitable for use in seed conditioning, conditioning and storage areas in the food industry, such as cheese storage, but also in museums."
"With Paul's help, we now have a working proof of concept. Based on analyzes with Paul, we now have a better understanding of questions such as: how specific should the product be? How do we make our concept suitable for use in the storage of agricultural products where large series of this product are needed?"
Paul guided them through the entire process of choosing what kind of product and how to market this product. He is now working on the second order for the HumiTemp product. This involves exploring which innovation, technology and techniques are needed to automate part of the production of the measuring instrument so that more is produced at lower costs and the innovation can be used more often.
Do you want free advice?
Interested in the free advice of an Innovation Broker? We are happy to help you! Contact Ronald van Es.
Digital Twin technology for new markets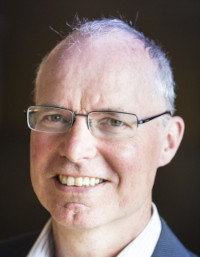 InnovationBroker Paul Hieltjes
Paul has extensive innovation and product development experience in the Advanced Instrumentation, Electronics and Embedded Systems industries and supports entrepreneurs with knowledge of these technologies and markets. He masters various innovation methods to innovate and develop a product or company.